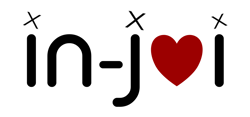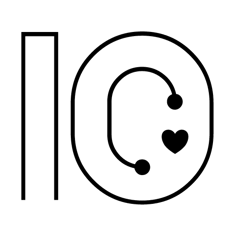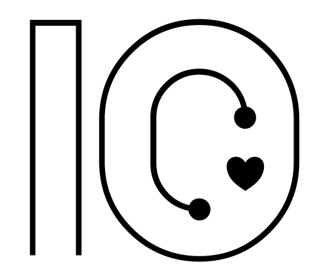 THIS ATTACHMENT RELIES HEAVILY ON RLV FOR BOTH COLLAR FUNCTIONS AS WELL AS SCREEN EFFECTS AND OTHER NON COLAR RELATED EVENTS
CREATE YOUR STORY, YOU'RE RP, YOU'RE CHARACTER AND LIVE YOUR BEST BOT SLIFE
PLEASE NOTE THAT SOME OF THE SCREEN EFFECTS FROM IO MAY NOT BE SUITABLE FOR THOSE WHO ARE PHOTO SENSITIVE.
IO REQUIRES A RLV CAPABLE VIEWER TO BE USED (IE. FIRESTORM)
LATEST VERSION: V1.3
WHAT IS IO?
IO is an immersive RLV attachment that combines both your traditional collar with a game aspect dividing your responsibilities between you and your owner (if you choose to have one) IO requires energy for you to survive, lubricant for you to move and a temperature level that keeps your systems operational. Best of all, we know you all love those precocious attachment points, IO only takes up 1 attachment point! It may look like a lot, but we've made IO easy to use and understand, and anything you don't we have an awesome customer support team to help you along the way!
IO comes packed with RLV effects and features thus requiring RLV to be enabled in a compatible browser.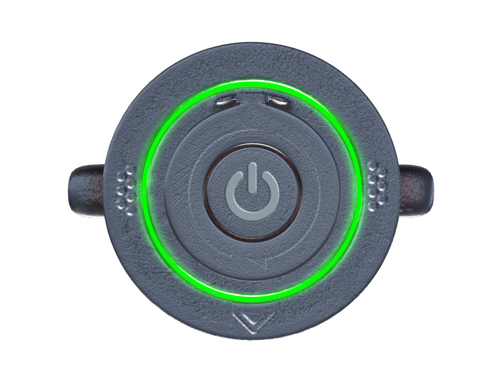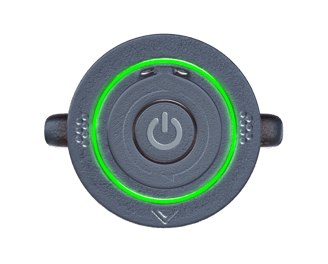 WHAT DO YOU NEED?
All you need to start with the IO system is the main IO pack. We've included everything you need to begin living your best robot life (Implant, Charger and Battery). Everything else can be earned or purchased. When you need nanites or lubricant you simply need to go searching for it on in-joi's main sim, We've hidden everything you or your owner need to collect. Remember convenience usually costs so some things will only be available by purchase.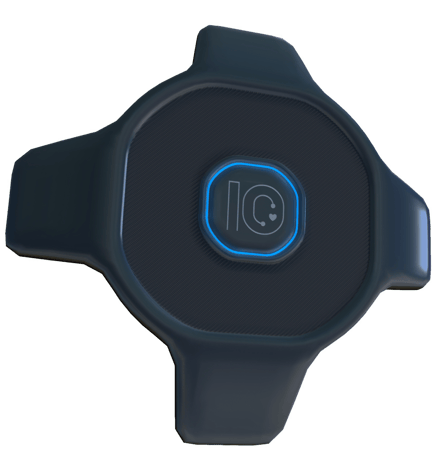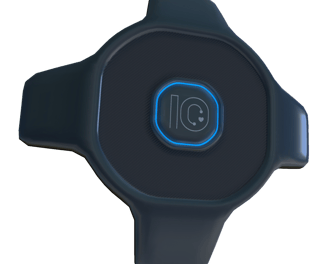 STICK IT WHERE YOU WANT!
IO was created to be attached to the back of your skull but you can put it where ever you want!
WHAT DOES IT DO?
The question might actually be "what can IO not do?" Let's talk about all the things, and point form whatever we can because it does a lot!
IO requires charge for you to remain active. The system holds a default 10 minute battery reserve to help give time to return home for a charge.

There are 4 flavors of batteries all with different amounts of charge. Included with IO is the basic lithium battery to kick start your robot journey. This battery cannot be charged wirelessly.
IO gives an owner some pretty cool abilities, some generally included in a vanilla collar, some new, the main part about this is your owner will need to take care of you! Owners need to give their unit nanites. Units with 0 nanites for > 1 day will results in their owners being disconnected automatically

Lubricant. As you traverse your avatar around the grid, you will use up your resources, energy, lubricant and your temperature will rise. These drains are all started by moving your avatar (walk, run fly). If you run out of resources you're notified by the light on IO and or by sound or animation. Don't worry, there are always ways to get running again may it be a repair kit, a quick charge from a bot prod, or even nanites (repair)
WHAT ARE NANITES AND WHAT DO THEY DO?
Well nanites are little robots and the key to living a happy, strong IO life. Nanites can only be installed by an "Owner" and will (depending on the volume of nanaites - 1000 Max) provide health increase as well as self-healing capabilities. Nanaites are what solidifies the relationship between the IO bot and their owner. Anything under 500 nanaites at any time allow a bot to be stolen (the more nanites when under 500, the harder it is to steal a bot. If a bot is left with 0 nanites for > 24 hours, owners will lose their ownership rights and the systems nanites will parish returning the IO wearer to 100 HP, 0 nanites, and become re-claimable by someone new.
For security reasons, the IO wearer can disconnect from an owner at any time.
MANAGING YOUR STATS.
Stats management is pretty straight-forward. A bot has 3 things that they need to manage to ensure they do not shutdown, or breakdown. The 3 things that need some love and care are energy, lubricant and temperture levels. All of these stats will cause an audible and visual queue when they are low or need to be checked. The 4th stat that will need to be managed will be health. Once released health could be a big part of this system if you would like to play it hat way.
Low Battery? - Charge with a charger or wireless charger. If you run out of battery and reserves anyone can give you a quick charge with a Bot Prod (Separate Purchase)
Low Lubricant? - Well this is where we have put a couple ways to replenish and with keeping to the kinky part of the in-joi brand you can receive lubricant by means of someone else putting it in you (sexually) or by utilizing a consumable bottle of lubricant which can be found on the in-joi sim or purchsed with lindens at the mainstore.
How to install a new battery.
To install a new battery go to your menu by clicking IO, click "Maintenance" and click battery. At this point the batter will come out. Once the battery is sticking out click and hold for > 3 seconds to remove. Make sure your new battery is attached and click it. Choose whoever you want to install it in and the battery will install and restart IO.
How to install nanites.
To install nanites, owners must navigate to the maintenance window in IO, click nanites allowing the nanite installing port come out and then click the nanites in their hand. This will start the nanite installation process and play an audible sound and animation on the wearer.
Having issues with IO?
If you can still access the menu, our first suggestion would be to take the battery out and put it back in. This will clear any restrictions and reset IO. If you cannot access the menu, right click > edit > contents and reset the scripts in there.
IO WILL SEND YOU THE LATEST VERSION AVAILABLE WHEN IT STARTS UP. YOU CAN ALWAYS REQUST AN UPDATE IN THE MENU AT ANY TIME.
Battery life is augmented by movement. Below are how much it is affected by type.
Nanites installed by your owner will augment your cores integrity (HP). The more nanites you have the stronger you will be
Overheating IS a thing. If you walk, run or fly too much you could overheat. Anything over 80c will cause your systems to run a timer that will automatically shut you down after 1 minute. Like all issues with IO there will be a visual and audible response to warn you. To cool down, simply stand still or sit. If you allow yourself to continue to overheat you will lose health as well! The other thing that will cause you to overheat is your lubricant levels. If you let your levels remain at 0 your temperature will continue to rise and you will lose health and shutdown until your temperature goes under 80c however if you don't replace your lubricant you will just shut down all over again. Keep lubed and keep healthy!
You can change the sounds it makes! Inside IO there is a notecard called config. Inside this notecard you will find all of the sounds values and current UUIDs of the sounds that IO uses. If you would like to use a new / custom sound all you need to do is paste the UUID of the sound (right click the sound you want to use in your inventory and copy asset UUID). Make sure that you reset IO, don't worry if you reset scripts IO will NOT lose any of your stats. All sound values MUST have UUIDs or you WILL get errors.
WHAT DO THE MENU ITEMS DO?
Green = Powered Up (Customizable)

Purple = Sleeping

Teal = Idle

Flashing Orange = Reserves in use

Flashing Red = Health low
WHAT'S ON THE WAY?
V1.2 Released with many changes!
While everyone is learning the ins and outs, and the management of the IO system we've already started designing and developing a combat system! Yes we're adding weapons, healing abilities, environmental damage capabilities, and many other ways for IO to interact with others in SL from a combat prospective. This will include status meters and the such to help turn this system into a game!
While we introduce new and exciting things into this system things will be changing. Don't be worried, we've built a pretty good, easy update system for you to keep your unit alive and your stats intact and best of all, it will ALWAYS be free.
GETTING STARTED WITH IO OS V1.4
Make sure your viewer can handle RLVa (Restrained Life Protocol). You can check this by opening your viewers preferences and searching "RLV." If it is not active, activate it and restart your viewer

Add IO Implant (It will be on the back of your head by default)

Add the IO HUD (if you want to, everything can be viewed in the implant menu as well.

Make sure you have sufficient charge / change battery to the one you would like to use in place of the lithium battery

Make sure you have sufficient lubricant levels

Go on your way being a new IO android.
Always stay charged and lubricated!
Always stay charged. Depending on which battery you are using you can either use a charge stand, wireless charger or even charge when the sun is up! Check the benefits of your battery type to know exactly what's going on. You will be alerted if you're battery is too low, or you're on reserves. (10 mins additional charge).

Lubrication is a big thing! You need to stay lubricated to make sure you don't overheat. Overheating too much will eat your nanite reserves and if you get to 120℃ you will shut down. You will not be able to be turned back on until you have cooled back down below 80℃.
Nanites are great for androids! The more nanites you have the more health you will have.

Any android with > 500 nanites cannot be hacked. If you have > 1000, you can no longer be pulsed by other androids.

As an android you can install nanites into another android. If you are the admin to the android you are installing in you can simply integrate with them. If you are not the admin you must let off an em pulse to incapacitate the other android and illegally install nanites into them. This process will cause your nanites to kill their current nanite levels bringing them below the threshold to hack.
EM Pulses will temporarily short of the circuits of androids that have < 1000 nanites. This gives other androids the ability to integrate and install their own nanites killing the targets current store of their nanites. By getting any android under 500 nanites there is a chance to hack and become their admin.

> 1000 nanites make androids invulnerable to EM Pulses. Shields will be up and nothing will get past them. It's a good idea to keep nanites over the 1K threshold. As you level up you will be able to hold more as they slowly die.